2015 Audi A8 Facelift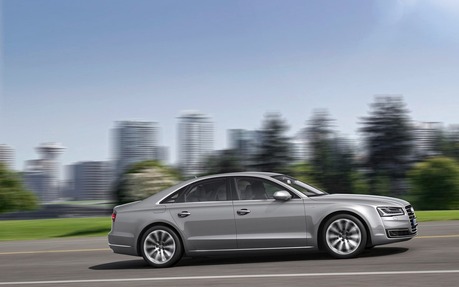 Audi has released official images of the face lifted 2015 A8 luxury sedan.
One of the more interesting options that was teased was new "MatrixBeam" LED headlights which can lit according to the driver's needs. Unfortunately, this option will remain in Europe due to safety regulations.
Small revisions were made to the front and read ends but nothing Earth-shattering. Engine options are also identical to the previous model.
Newer technology such as lane departure warnings, night vision and parking systems were also added.