2015 Subaru WRX STI Photos Leak Online Ahead of NAIAS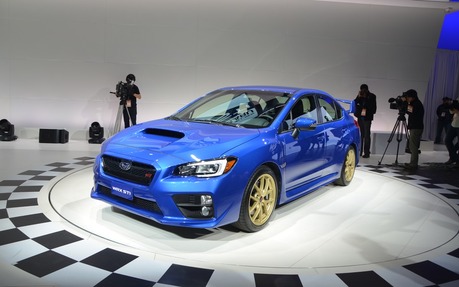 Ahead of next week's unveiling of the all-new 2015 Subaru WRX STI, the official photos have leaked online.
From what we can see, the STI will follow the trend of years past and inherit a huge rear wing with more aggressive body styling. This includes a different grille along with a more pronounced skirt kit and bumpers.
Under the hood, we will likely find a four-cylinder, 2.0-litre turbo Boxer motor producing 300 horsepower, although it is rumoured that the STI might be sticking with last year's 2.5-liter unit. There is even talk of a hybrid engine in development for the WRX STI.
All the details will be released in January 14 during the official unveiling at the North American International Auto Show in Detroit. Stay tuned.