Infiniti Honors Bobby Unser With a One-off Convertible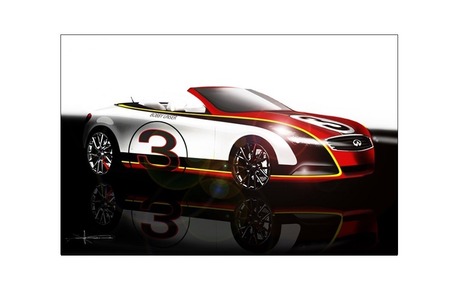 Infiniti has sponsored the Amelia Island Concours d'Elegance since 2010. Showcasing each year the very best of the ancient, unique and ludicrously expensive cars, this event is catered for royalty, the big companies' presidents and the biggest personalities of the automotive world. For 2014, the highlight will be on the 50 years of McLaren Racing, a selection of Jochen Mass' racing vehicles and some of the best Offenhauser-equipped racecars.
Bobby Unser, one of the most famous American drivers, raced in Indy Car with one of those engines. Infiniti decided to make him a guest of honor at the Concours, as well as setting up a display for his old racing car. They are also going to offer him a very special ride for the whole Concours weekend.
The car is a brand new Infiniti Q60 Convertible (It was known until recently as the G37, in case you are confused with the brand new naming scheme) with a vinyl wrap designed with the same colors as the winning vehicle of the 1968 Indy 500. Covered in red, black and white, the car will attract lots of people. When not in use by Mr. Unser, the Q60 will be displayed right next to the racecar that inspired its livery.