Lamborghini Will Unveil…Something In Paris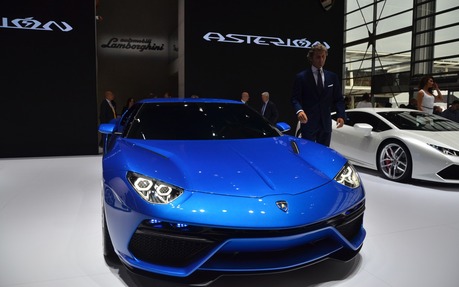 Lamborghini has just sent an invitation to the media for a reveal at the Paris Motor Show. The manufacturer did not give us many details, but they did send us a drawing outlining the shape of a new car, and this simple sentence: ''Once perfection is achieved, you can just double it.'' It's not much to go on, but it is enough to get the rumour machine running.
The most logical explanation would be that the Sant'Agata manufacturer is about to unveil a 2+2 coupe (or a 4-door ''coupe''). We have seen a few prototypes in the last few years that reinforce this theory, and we know that Lamborghini has been mulling over a competitor to the Aston Martin Rapide and the Porsche Panamera for quite some time. But it also could be a direct competitor to the Ferrari FF…
Whatever this new car is, we will have to wait until October 2nd to know more about it.
UPDATE : The concept that Lamborghini unveiled was the Asterion LPI910-4, you can read all about it here.