Acura Finally Launches the RLX Sport Hybrid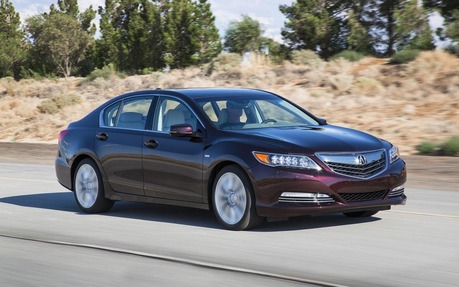 The range-topping model of the RLX, the Sport Hybrid, was supposed to be on the market last spring. There have been some unexpected delays however, caused by some unknown manufacturing defect. It would seem that said problem has been solved, since the car is now available at your nearest Acura dealership.
Starting at $70,000, the mid-size luxury sedan becomes the most expensive model in the lineup. The gasoline engine (a 3.5L V6 engine) is paired with a seven-speed dual-clutch transmission and three electric motors (one in the gearbox and one for each of the rear wheels). The combined power is rated at 377 horsepower and 341 pound-feet of torque. Acura announced a fuel consumption of 7.4L/100 km, making it one of the most fuel-efficient cars in its segment.
Since it is the top of the line RLX, it comes with Acura's proprietary SH-AWD system, as well as every luxury you expect to find in a car of this price: adaptive cruise control, lane departure warning, satellite navigation…
As a reminder, the base-model RLX starts at $49,990, and while it uses the same V6, it is FWD-only.