Spa-Francorchamps Blocks Infiniti's Trademarking of Eau Rouge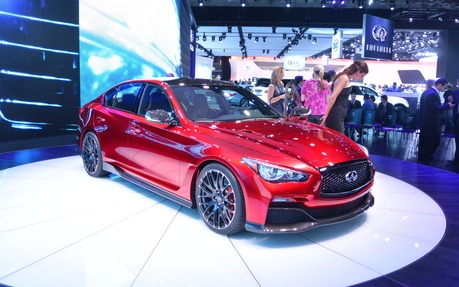 It seems as though the board of directors of Spa-Francorchamps is not happy with the fact that a car is about to bear the name of one of its most famous turns: Infiniti recently tried to obtain marketing rights to the Eau Rouge name, only to face a rebuttal from the circuit's owners.
According to Pierre-Alain Thibaut, president of the circuit: "It's like they want to steal the brand from the circuit. We consider it exactly the opposite of fair play."
The Japanese automaker recently obtained the rights to the name in Japan. In response, Spa-Francorchamps trademarked Eau Rouge in Europe.
This looks like the start of a long and arduous legal battle for Infiniti. The manufacturer may even have to change the name of their car. No matter, since the vehicle will stay the same: 560 horsepower from the Nissan GT-R's 3.8 litre twin-turbo V6, four-wheel drive, luxurious interior…
And by the way, seeing the name of your track (or part of it) on the back of a high-performance sedan is far from the worst that could happen: ask the Sebring International Raceway how they feel about Chrysler's use of their name…