Infiniti Q60 Concept Set To Hit Detroit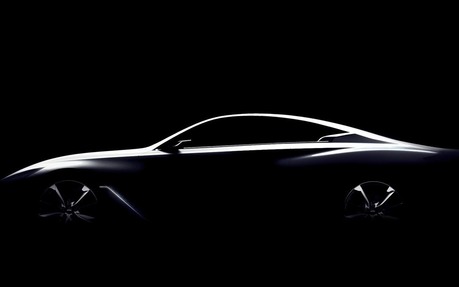 In a quick press release, Infiniti teased us with a picture that gives us an idea of what their Q60 Concept will look like.
If you have a sense of déja-vu, it's okay: the manufacturer has a habit of teasing its concepts with black and white shots highlighting the car's lines (like they did with the Q80 Inspiration Concept).
The current Q60 (born the G37) is a nice enough car, but it lacks the distinct personality that would enable it to go up against the BMW 4 Series and Audi A5.
According to the manufacturer, the concept that will be shown at the Detroit Auto Show will closely resemble the production version. The coupe looks sleek, but we probably won't get those small mirrors and pillarless doors.
We will have to wait until January 12 to discover what Infiniti has in store for us.