Infiniti Q60 Concept: The First Picture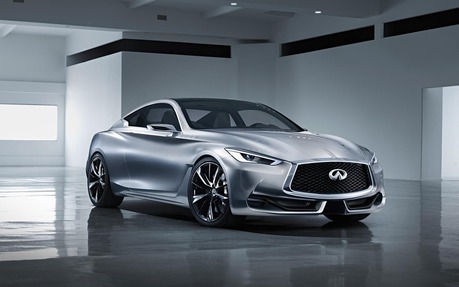 Infiniti will launch the final version of its Q60 Concept at the upcoming Detroit Auto Show, but that didn't stop the manufacturer from releasing a picture of the car today.
Just as we expected, the concept took a few features from the Q80 Inspiration, a coupe that was unveiled at the Paris Auto Show last year. Most of them were toned down however, indicating that this Q60 is much closer to a production version than the Q80 Inspiration was.
Some details will still need to be adjusted before we can see this vehicle in Infiniti dealerships: the 21-inch wheels will probably be replaced with some that can be shod more easily, and the upcoming coupe will probably have larger mirrors and real door handles.
The manufacturer did not publish any interior shots, but they said that the car could seat four people, being a 2+2 coupe. There will obviously be a lot of leather, and we can expect dynamic styling, since Infiniti's interior designs are better than ever.
We will see the Q60 Concept in the flesh on January 13 at the Detroit Auto Show. Infiniti has a press conference planned, so we hope to learn soon when they plan on releasing this model.