Want To Travel? Buy A Volvo!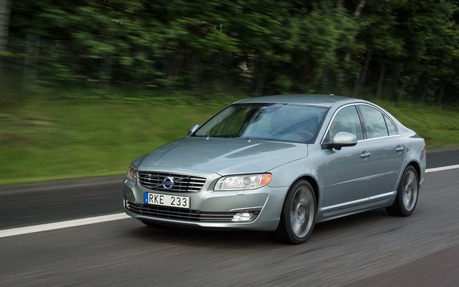 We don't always do what we want in life; sometimes, your annual travel plans to the Caribbean get cancelled because you need to get a new car. If you buy pretty much any luxury vehicle, you have to delay your plans for a nice trip. However, if you buy a Volvo, you can then take a plane to go and enjoy the sun's warm rays!
The Swedish manufacturer just announced a partnership with Aeroplan; this union will bring a few advantages to future Volvo buyers (and current owners): if you buy or lease an S60, V60, XC60 or XC70, your dealership will give you 25,000 Aeroplan miles. Fancy an S80? Buying or leasing it will net you 75,000 bonus miles. A simple test drive of any model is good for 250 Aeroplan miles, which is nice if you are currently shopping for a vehicle. Finally, each dollar spent in the Volvo accessory shop will give you one Aeroplan mile. If you service your Volvo at the dealership, you'll get the equivalent of your invoice in Aeroplan miles.
This last part is an interesting deal for Volvo, since their cars are reliable; if Jaguar Land Rover offered a similar promotion, some owners would be travelling a lot more!