2016 Audi Q7: We're Driving It This Week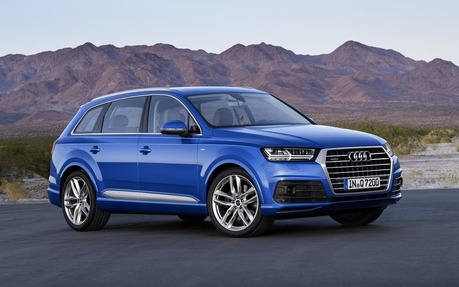 Introduced at the recent Detroit Auto Show, the 2016 Audi Q7 will be rolling into showrooms soon. Audi's biggest —and most expensive— SUV has just had a facelift and is now in its second generation, after what was quite a long life cycle. This week, the Car Guide is headed to Europe to demo the 2016 Q7.
So what's new? Light tweaks to improve its handling and, more importantly, its fuel consumption. Its once rounded exterior is now defined by serious angles—and the result is surprisingly nice. Especially if you like the wagon look.
A few engines are being offered, including a turbocharged 2.0L four-cylinder and a supercharged 3.0L V6.
We can't wait to see whether Audi has managed to raise the bar with the new Q7. Recognized for its dynamic ride and refinement, it's an important model for the manufacturer.
Keep an eye out for our full test report on the Car Guide website.