Volvo Officially Integrates Polestar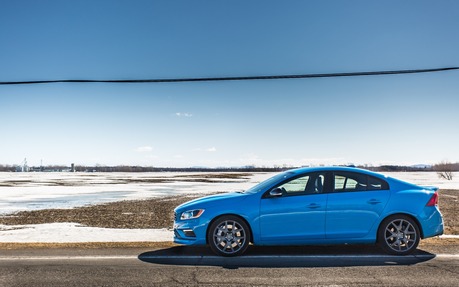 We suspected this would happen, but we now have confirmation: Swedish automaker Volvo has just bought 100% of Polestar, the tuner that has been responsible for modifying their high-performance vehicles (and also for managing their racing efforts).
So what does this change mean? First of all, Volvo expects sales to go up. While Polestar currently sells 750 high-performance S60s and V60s each year, they hope to increase this number to 1,000 or 1,500. The integration of the brands should also enable Polestar to sell more performance kits in international markets.
The tuner will also start working on Volvo's most recent products. Research is ongoing as to how to improve the XC90 T8's powertrain. This vehicle makes use of a 2-litre four-cylinder and an electric motor with a combined output of 400 horsepower. This means that we could eventually expect a large Volvo SUV with more than 400 horsepower.
Polestar will keep working on these dual-engine setups, as Volvo is currently the largest hybrid manufacturer in Europe.
We can also hope that the next S60 and V60 Polestars will be more powerful than the Volvos on which they are based. Currently, they can't differ too much from the base models, since they have to respect the same fuel economy ratings.
We can't wait to see if the Polestar name will rise up to be as iconic as the M or AMG badges…