The Lotus Evora Roadster Is Coming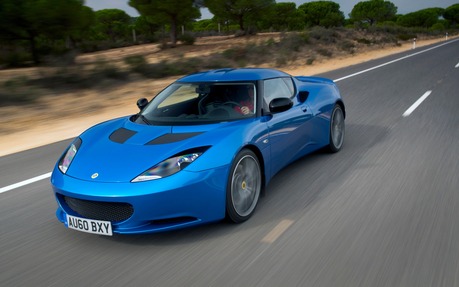 It seems that Lotus' financial health is improving: their new CEO Jean-Marc Gales confirmed that a project announced numerous years ago (one that was shelved because the company was broke) will finally be produced. Just in time for next summer, there will be a roadster version of the Evora.
It will be based on the Evora 400, meaning it will boast 400 horsepower and should get to 100 km/h from a standstill in around 4 seconds.
To reduce production costs, the Evora 400 Roadster won't feature a retractable top. If you want to enjoy the sunshine, you will have to remove two separate panels (that can then be stored behind the front seats). According to the manufacturer, said panels weigh only 3 kilos each. This choice also means that the Evora Roadster will keep its rear seat.
The decision to launch this car stems from Lotus' desire of increasing their North American sales. We know that Americans like their convertibles, and Lotus wants to beat last year's record of 3000 units.