All Of The McLaren 675LTs Have Been Sold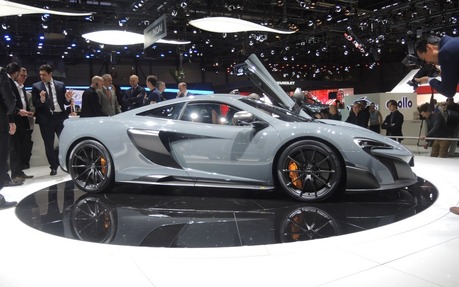 In 2011, McLaren unveiled the MP4-12C, a mid-engine supercar created to go up against Ferrari's 458. It was then slowly modernized, eventually becoming the 650S in 2014.
This year, an updated, track-focused derivative was announced. Dubbed the 675LT, its 3.8-litre twin-turbo V8 generates 675 horsepower; as for the LT moniker, it stands for Long Tail, in reference to McLaren's 1997 F1 GT.
With total production limited to 500 units, we knew these cars wouldn't be available for long; now, only 5 months after being launched in Geneva, the last one has been sold.
The lucky few who managed to get one of these McLarens will have an impressive machine on their hands. With a seven-speed dual-clutch transmission and a 100 kg weight-loss compared to the 650S, the 675LT can get from 0 to 100 km/h in 2.8 seconds and will hit a top speed of 330 km/h.