The Future Is Back: A Brand New DeLorean In 2017!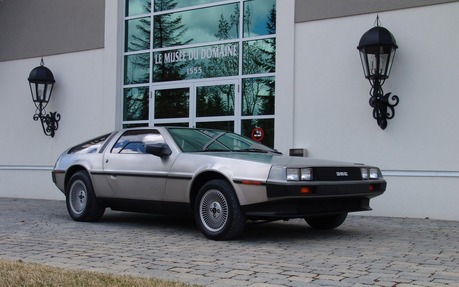 Among all the cars that were immortalized on the big screen, very few have acquired the legendary status of the Delorean DMC-12. If it weren't for the Back To The Future movies, the sports car would probably have simply fell into oblivion.
A lot of people who grew up in the 80s and 90s are now actively looking to buy the car of their dreams, a Delorean. However, the original production wasn't built to high standards, meaning that a good car is hard to find.
So far, the best solution was to get a refurbished DMC-12 directly from the DeLorean Motor Company, an outfit that bought the rights and parts inventory from the original manufacturer when they went under.
Thanks to a new law passed in the United States, DeLorean will now be able to build brand-new cars; this means that, starting as early as 2017, there will be a 2017 DMC-12 on the market!
It gets better: instead of the anemic 130-horsepower Peugeot-Renault-Volvo V6, these new cars will get a powertrain generating between 350 and 400 horsepower. We don't know exactly what it is yet, but we can expect either a twin-turbo V6 or a small V8. The cockpit will also be upgraded, and the car will get bigger brakes.
DeLorean Motor Company will start by building only one car per month; if everything goes well, they expect to bump production up to one per week in 2018.