Lamborghini Centenario: 100 Years Old and Still Going Strong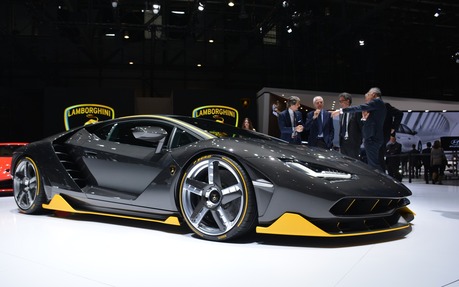 Ferrucio Lamborghini, Italy's most well-known tractor maker, would have turned 100 years old in 2016.
This is an important milestone for the company. To celebrate the man who stood up to Enzo Ferrari, Lamborghini just created a limited-edition car.
Here is the Centenario (which stands for century, by the way). It's essentially a lighter and better version of the Aventador featuring a full carbon-fibre body.
Its mid-mounted, 6.5-litre V12 develops 760 horsepower. That's impressive, but it's about twice less than what the new Bugatti Chiron makes.
Still, the Centenario will be fast. According to Lamborghini, it goes from 0 to 100 km/h in less than 2.8 seconds and should hit 335 km/h. If that's true, it would make this Lamborghini the fastest road car to ever come out of Sant'Agata Bolognese.
This exclusive supercar will only be limited to 40 units; 20 coupes and 20 convertibles.
Price-wise, Canadians should expect to pay over 2 million dollars.