A More Affordable Audi R8?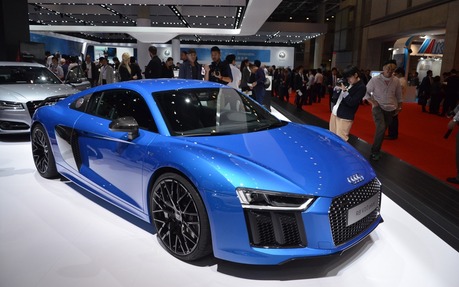 Here is an interesting tidbit of information we picked up this morning: according to Car & Driver, there is a more affordable variant of the Audi R8 on its way.
Starting at almost $200,000, the 2017 Audi R8 isn't exactly for everyone. Then again, putting a 540-horsepower V10 in anybody's hands wouldn't be right. Hoping to attract drivers who want the appeal of a mid-engined supercar without the costs of feeding a 5.2-litre powerplant, Audi is supposedly working on a variant fitted with a twin-turbo V6 mill. If this is true, this could mean the S4's 3.0-litre V6 would be used, and this R8 could have as much as 450 horsepower.
We reported earlier that a rumored five-cylinder, 2.5-litre engine would be used in the base-model R8. However, C&D's internal source states that this would create internal competition between the R8 and the TT RS.
Please note that there is no confirmation from Audi yet; we will have to wait and see what is announced in the next months…