2017 Audi A3: We're Driving It This Week!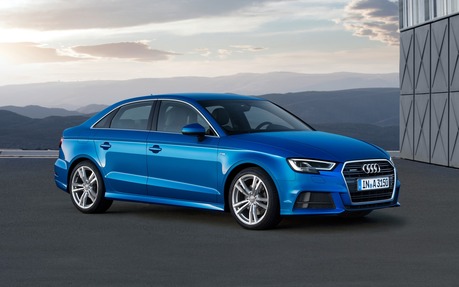 Watching the evolution of the Audi A3 is tons of fun. This vehicle is constantly changing and there are of plenty of new features in store for 2017.
First of all, Canadian dealers will be offering the A3 in sedan, cabriolet or Sportback (e-tron) form. For 2017, the vehicle's designers updated the headlights, taillights and front grille. New colours and wheels have also been revised.
But the biggest change is under the entry-level sedan's hood. The 1.8-litre TFSI engine has been replaced with a 186-horsepower, 2.0-litre TFSI unit. It's paired with an S tronic automatic gearbox with seven speeds—that's one more than last year. This engine won't be available in the cabriolet. The higher-output 2.0-litre TFSI remains unchanged with 220 horsepower. It's going to be hard to tell which of the A3's engines is which!
To try to set it straight in your mind, remember that the first one only comes with front-wheel drive and the second one comes with quattro AWD. The S3 (which we won't be testing during our short stay in Germany) will return with the same 292-horsepower 2.0-litre four.
Meanwhile, the 2017 A3 Sportback e-tron is equipped with a turbo, 1.4-litre four-cylinder that generates 150 horsepower. Audi's engineers grafted a 102-horsepower electric mill onto it for a combined output of 204 horsepower (no, you can't just add the two together).
Check back soon for much more information, including our first impressions from behind the wheel!