2017 Nissan GT-R NISMO: Perfectionism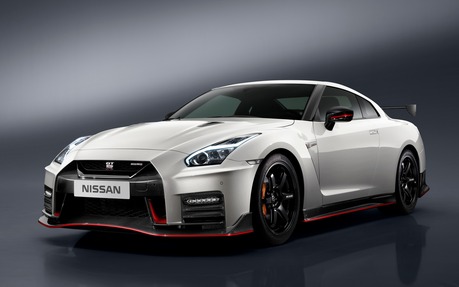 Since the updated Nissan GT-R was shown at the New York Auto Show, we expected to see a new NISMO variant, which typically follows the "base" version by a few months.
Under the hood, no changes: the 3.8-litre twin-turbo V6 remains, still pumping out 600 horsepower and 481 pound-feet of torque.
Nissan focused its work on the aerodynamics: The GT-R features a larger front grille for better cooling, a reinforced hood that won't ripple at high speeds and lower skirts that have been optimized to the GT-R's new exterior.
The suspension and chassis has been tuned specifically for this new GT-R; according to the manufacturer, cornering speed and slalom times have been improved by 2% each. The manufacturer hasn't published exact numbers yet, but if we take into account the fact that the sportiest of the GT-R models dominated the Nurburgring for a long time, we can reasonably say that the newcomer won't be slow.