Infiniti QX Sport Inspiration hints at brand's design future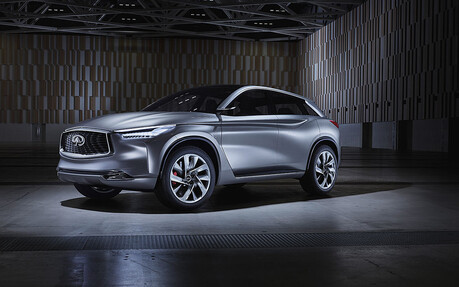 Infiniti is tipping its cap to the design future of its crossover lineup with the new QX Sport Inspiration concept.
Featuring muscular haunches and a coupe-like silhouette, the QX Sport Inspiration is inspired by the automaker's "Powerful Elegance" design language, according to Infiniti.
The midsize crossover's flowing lines carry inside, with a so-called "driver-centric, passenger-minded" cabin architecture.
"The QX Sport Inspiration is a statement of intent from Infiniti, showcasing a daring design philosophy and a demonstration of our capabilities in the mid-size SUV segment," Infiniti president Roland Krueger said in a statement.
It's set to make its public debut at the 2016 Beijing auto show.