2017 Nissan GT-R NISMO: More Powerful... and More Expensive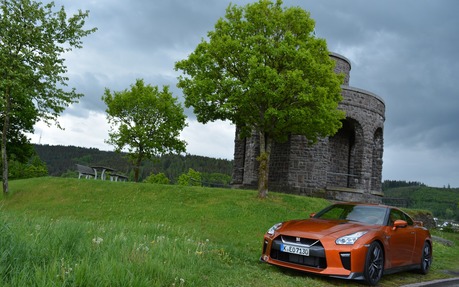 When the GT-R came out in 2008, the car pretty much wrote an entire page in the Great Book of Automotive Performance. Not only that, but it was also a bargain: with a base price of $89,900, it was cheaper than a base-model 911 and faster than its Turbo variant.
Nine years later, the car got better and better: power figures climbed upward, and the arrival of the NISMO variant gave the GT-R a new level of performance. However, the price also went up.
For 2017, the sportier version of the GT-R, the NISMO, will start at USD$174,990 (or about $231,000 in Canadian dollars). For that price, you get a twin-turbo V6 displacing 3.8 litres and pushing out 600 horsepower, with a torque peak of 481 pound-feet. Just like in the redesigned regular GT-R, the NISMO version gets a new leather interior including Alcantara seats and a three-spoke steering wheel. An eight-inch infotainment screen is also included in the deal, while a titanium exhaust helps the car breathe.
While the original GT-R was a cheap way to embarrass Italian supercar owners, Nissan figured out that the car could be sold at a higher price; its sales aren't showing any signs of slowing down, which sort of proves their argument.