We're Driving it this Week: The Toyota Corolla '86!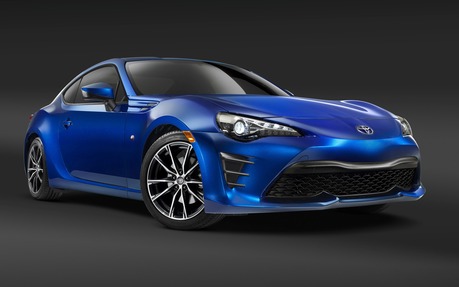 Oh wait, small typo in the headline. This week, The Car Guide is driving the Toyota Corolla and the 86. We'll also be getting behind the wheel of the 2017 Sienna, Prius Prime and Highlander.
That's a lot of test drives! However, there aren't many changes to speak of in the Corolla and 86, which have only seen slight changes for 2017. The Corolla gets a new front-end treatment and enhanced safety features. The 86—which is still better known by its old name, the Scion FR-S—shows off a slightly tweaked front end. Add to that five extra ponies under the hood for a total of 205, but only on the manual-transmission version. The automatic version stays put at 200 horsepower.
The body of the Sienna minivan isn't changing for 2017. However, its 3.5-litre V6 is being treated to direct fuel injection and another 30 horsepower (increasing from 266 to 296), and the automatic gearbox will now have eight speeds instead of six. The same engine also purrs inside the Highlander midsize SUV. Here it's posting an extra 25 horsepower (going from 270 to 295). The Highlander's gearbox is also upping the ante with eight speeds compared to six. The Hybrid version will come with the same direct-injected engine, but it will keep its CVT. Finally, the Highlander will be flaunting a new nose for 2017.
And before we forget, we'll also try out the Prius Prime, a plug-in hybrid whose 8.8-kWh battery delivers a range of 35 kilometres.
So off we go. We'll get back to you with some test reviews in the coming days.