Here is the 2017 Nissan GT-R Track Edition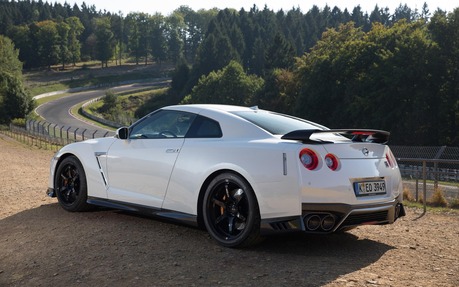 Through an Internet post, we discovered the newest variant of the 2017 Nissan GT-R: after the Premium and the NISMO, we now discover the Track Edition.
Set to be slotted between the Premium and the NISMO in terms of performance, the Track Edition is built for those looking for a car capable of obliterating lap times while not wanting to pay $200,000 for a GT-R NISMO.
On the equipment front, the coupe gets a Bilstein adjustable suspension, lightened anti-roll bars and 20-inch NISMO wheels. The seats' shells are made of carbon fibre, as are the trunk lid and rear wing.
Mechanically, the Track Edition isn't that different from the Premium: it gets the same twin-turbo, 3.8 litre V6 cranking out 565 horsepower and 467 pound-feet of torque.
We don't know exactly when (or even if) Nissan will bring the GT-R Track Edition in North America.