Here is the 2017 MINI Countryman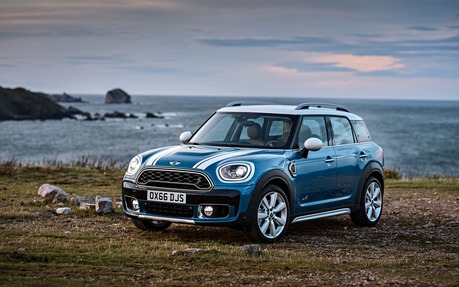 We may have seen a few spy shots here and there, and the manufacturer recently announced a plug-in hybrid version, but it is now time to fully see the 2017 MINI Countryman.
This small crossover is now the largest vehicle ever manufactured by MINI (apart from the Dakar racing trucks, let's say). It is 20 cm longer, 3 cm longer and has a 7.5 cm extended wheelbase than the outgoing generation. These extended dimensions make it closer in size to the Audi Q3 and Volkswagen Golf Alltrack.
Styling is close to MINI's other products. However, its front lights are more squared-out and the front grille is smaller. At the back, the vehicle is a little boxier.
Apart from the plug-in hybrid MINI Countryman coming shortly, there is a large array of engines available. In North America, we will probably get the three-cylinder turbocharged mill developing 136 horsepower, while the S will probably get the 2.0-litre engine and its 192 horsepower. The ALL4 variant will have all-wheel drive.
We will see the car in the flesh at the Los Angeles Auto Show.