2017 Lincoln Continental: Glorious Once Again?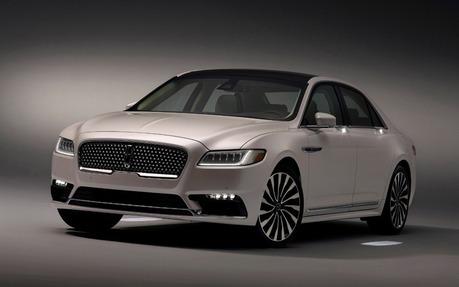 The rivalry between Cadillac and Lincoln is nearly as old as the car business itself. Competition this fierce usually brings out the best in opponents, which explains the numerous memorable cars both luxury brands have produced in the glory days. Sadly, both lost their way by the late 80s, but it's clear that Caddy's back on track.
Lincoln's taking a little longer, but the latest luxury car from Dearborn might be their greatest in many decades.
Lincoln's MKZ and MKX have done well; however, they are far from the glowing luxury vehicles that once left Lincoln showroom floors. Ford's luxury brand is changing this by reviving the Continental nameplate that, at one point, stood for the marque's flagship automobile.
The new 2017 Continental promises styling, refinement and performance thanks to a trio of V6 engines. The most notable is undoubtedly the twin-turbocharged, 3.0-litre V6 that delivers 400 horsepower and equal torque. Along with AWD (available on with all engines and trims) and torque vectoring, this large luxury barge may surprise a number of would-be sports cars off the line. But this is far from the point…
The Continental brings with it opulence, textures, comfort and an interior environment designed to please the senses. Technologies such as SYNC 3, a completely customizable digital gauge cluster and features such as 30-way adjustable seats covered in Bridge of Weir deep soft leather are all part of the experience.
Speaking of experience, The Car Guide is heading to lovely southern California shortly to learn more about the new face of the Lincoln brand and take it for a spin. Expect a full review and photo gallery in the coming days!