Volvo, its Cars and the Future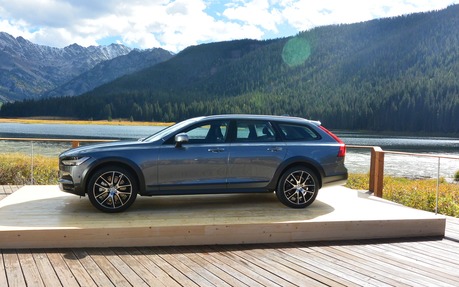 Volvo is in full-on product expansion mode. In the last week alone, the once quiet and restrained Swedish carmaker has made two fairly important announcements, at least in the mind of the author of this news story.
The first, and most imperative, involved informing the eager station wagon buyer that the long-awaited V90 and V90 XC are now available for pre-order. The beautiful V90 sports a starting price of $59,900 while the robust-looking, attitude-filled V90 XC will command a $61,900 base price.
Both will line up handsomely along side the XC90 and will feature the twin-charged, 2.0-litre four-cylinder (turbo- and supercharged) engine that produces a healthy 316 horsepower and 295 lb.-ft. of torque as well as an eight-speed automatic transmission.
The other bit of news involves the company's new manufacturing strategy that will see China become a global manufacturing and export hub. In the near future, all S90 sedans will be assembled at the Daqing, Heilongjiang province, plant in northern China.
Two other plants in the country will be responsible for the 40 and 60 series cars. Two plants in Europe (Sweden and Belgium) will continue to produce all three ranges of cars while the soon to be completed plant in South Carolina will handle the North American markets.
Thanks to Zhejiang Geely Holdings, Volvo will not be a very low volume automaker for much longer.