2018 Audi Q5: We're Driving it Again This Week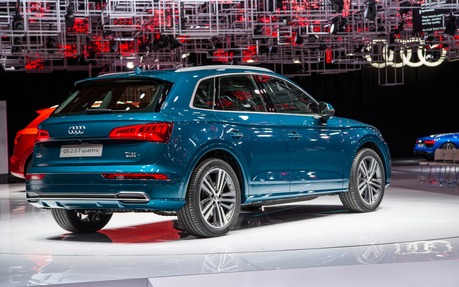 Last month, Audi invited The Car Guide to Mexico in order to get a first crack at the second-generation Q5. A popular country for all-inclusive vacation getaways, the German brand rather chose it for establishing its new North-American assembly plant, which will notably feed the Canadian and U.S. markets.
It seems as though we were well-behaved guests, since Audi is inviting us back for a second opportunity to drive their compact luxury SUV, which will be on sale in Canada next spring. The 2018 Audi Q5 is an important model for the manufacturer, since it's their best-selling vehicle in Canada and the United States, closely followed by the A4.
We're heading to Los Cabos this week to see if the Q5 has further evolved since we drove it in early October. The SUV is equipped with a turbocharged, 2.0-litre four-cylinder engine, dual-clutch, seven-speed automated transmission and—obviously—quattro all-wheel drive. Output is rated at 252 horsepower and 273 pound-feet of torque. The new Q5 is said to offer a more dynamic driving experience, enhanced performance and fuel economy as well as a more accommodating cockpit.
For now, Audi is also talking about a 245-hp hybrid version and a 354-hp, high-performance SQ5 variant for the Canadian market as well.
Actually, the big difference between our exclusive first drive of the Q5 last month and the one this week is the election of a certain Donald Trump as the next president of the country that separates Canada from Mexico. But hey, we're flying there, so it shouldn't be a problem. Stay tuned, of course.