Peace of Mind with Toyota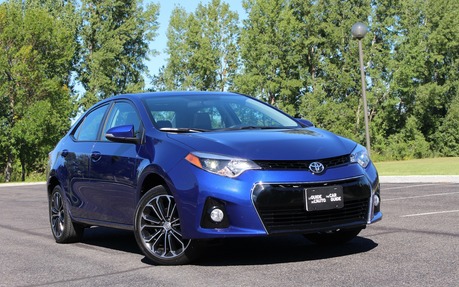 Buying a used vehicle can be quite the adventure. You have to do a lot of digging before finding that diamond in the rough, or you might find yourself faced with a tough choice between several appealing models.
There is a myriad of factors to consider, and while some businesses seem to focus more on low prices than on great products, there is one brand that stands out from the crowd.
And that's Toyota.
Toyota is a well-established Japanese company. In fact, the Toyota Motor Corporation, which owns Toyota and Lexus, among others, is currently the second largest automaker in the world in terms of volume, just behind Volkswagen. Financially speaking, numerous experts will say that Toyota is one of the strongest companies out there.
Toyota's success can't be chalked up to chance or luck, but rather to a remarkable production quality that has long been the envy of other car manufacturers. We're not sure how Toyota manages to make such reliable cars, but they do. Year after year, every time a new ranking is published, Toyota's name figures among the most reliable companies. It is the most consistent, plain and simple.
Even in the luxury market, its Lexus division puts German companies to shame—with the exception of Porsche, but even it only got its groove back a few years ago. Even if you're buying an old Lexus that's seen better days, you still can't go wrong with this brand.
So if you want to rest easy, you know which makes to look for when purchasing a used vehicle. The driving pleasure may leave much to be desired, but no one's perfect, right?