Finding The Right Car Insurance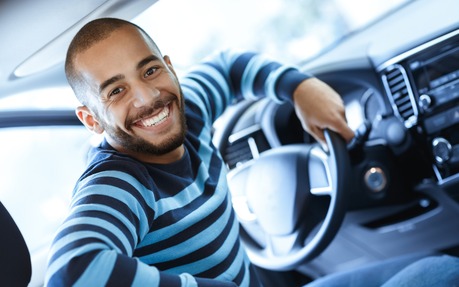 This advertorial is brought to you by Desjardins Insurance
If you're shopping for car insurance, here are some tips to help you get the coverage you really need.
Standard coverage.
First things first—you must have Liability Coverage. If you drive without it, you could be fined and even have your licence suspended. And if you damage someone's property or cause an injury or fatality, you could face some big legal bills, especially if you're driving in the United States.
There are also 2 other standard coverages to protect your vehicle: Collision or Upset and Comprehensive.
Optional coverage
On top of the standard coverage, you can choose options to suit your needs and the type of car you drive.
Here are a few questions to help you choose the insurance coverage that's right for you.
Is your car leased or financed?
You'll usually be required by the leasing or financing company to add these coverages to your insurance policy:
Collision or Upset: this covers your car if it rolls over or hits a person, an animal or an object, including another vehicle. If you don't have this coverage and you're at-fault in an accident, the damage to your vehicle won't be covered.
Comprehensive: this covers your car if it's stolen, vandalized, damaged by fire or if the windows are broken or cracked.
How old is your car?
If you drive a newer car, you might want to add 5-Year New Vehicle Protection:
If your car is stolen or declared a total loss in an accident, you'll get a new vehicle with the same features, equipment and accessories.
If your car needs repairs after an accident, any parts that can't be repaired will be replaced with new parts.
In your insurance policy, this coverage is called Endorsement 43 (A and E).
If your car is more than 10 years old, you might decide not to buy Collision or Upset and Comprehensive coverage. Maybe the value of your car isn't much more than the insurance premium for these options. Just bear in mind that if an accident happens, you'll have to pay for any damage yourself.
On the other hand, if your car is less than 10 years old, it's probably worth paying the extra for Collision or Upset and Comprehensive coverage because repairs can be costly on a newer vehicle. You could also increase your deductible from $250 to $500 or more. If you're prepared to accept a higher deductible in the event of a claim, you can reduce your insurance premium.
Do you often borrow or rent vehicles?
You might want to add Liability for Damage to Non-Owned Automobiles. This protects you if you damage a car or a trailer that you've rented or borrowed anywhere in Canada or the U.S. Depending on the type of vehicle you rent for personal use, this coverage can often save you the extra fee for the rental agency's insurance.
How would you get around if your car was badly damaged?
Transportation Replacement coverage pays for the cost of a car rental, taxi or public transit, while your car is being repaired for damage covered by your policy.
What do you keep in your car?
It might surprise you to know that car insurance only covers the things that are permanently attached to your vehicle, like your car stereo. Anything else you leave in the car, like your GPS, laptop, sports equipment or mobile phone, are covered by your home insurance policy. So if you don't have home insurance, anything that's not part of your vehicle won't be covered if it's stolen.
Bottom line
Ask for a quote to get an idea of the coverage you want and how much it costs. Then try adding and removing optional coverage and changing your deductibles to see how it affects the premium. Just make sure your quote includes all the coverage you need.
When you're shopping for insurance, keep a note of the insurance coverage that's included in each quote. It's the only way to really compare quotes from different insurers.