Lamborghini Centenario: Celebrating 100 Years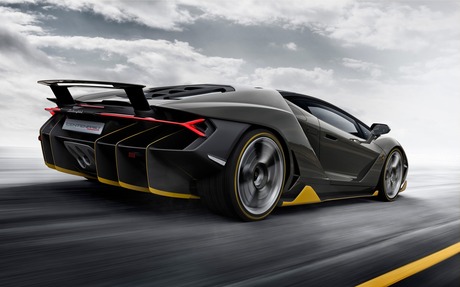 If someone asked you to name Lamborghini car models, you shouldn't have too much trouble: there's the Aventador and the Huracán. What many people don't know is that Lamborghini has a tradition of producing limited-edition vehicles. There was the Reventón, an extreme version of the Murciélago, and the Sesto Elemento, the extreme counterpart to the Gallardo.
To commemorate the 100th birthday of Ferruccio Lamborghini (1916-1993), the company's founder, Lamborghini unveiled the Centenario (literal meaning "centenary"), a limited-edition vehicle aimed at fans and collectors.
Based on the Aventador, the Centenario has the same essential formula: a carbon fibre monocoque frame, carbon-ceramic brakes and a large naturally aspirated V12 engine. The difference is in the Centenario's engine, which packs a whopping 770 horsepower. The Centenario can reach speeds of more than 350 km/h and accelerate to 100 km/h in under two seconds.
Only 40 units were reportedly produced—20 coupes and 20 convertibles—all of them already sold. In fact, one of the 20 convertibles was recently delivered to a customer in the Toronto region.
Unfortunately, this unique speedster doesn't come cheap. Each of the 40 buyers spent 2.1 million euros, or nearly $3 million Canadian, to get one. The Centenario comes equipped with a four-wheel drive system designed for performance and handling. It's built to be a beast on the track, but with so few models in existence, few Centenario owners will be venturing onto the racing circuit.