We're Heading to Whistler to Drive the 2018 Lincoln Navigator!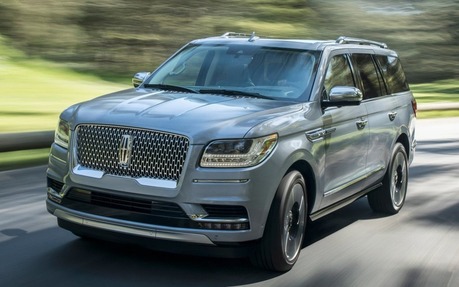 This week, The Car Guide will be in the Rockies, in Whistler, British Columbia, to get behind the wheel of Lincoln's all new, 2018 Navigator!
Updating the Big Guy
Introduced last year at the New York Auto Show, the Lincoln Navigator hasn't had a major overhaul in over ten years. Still largely based on a pickup truck platform, and sharing several mechanical components with the Ford F-150 and Ford Expedition, the Navigator is above all a seven- or eight-passenger SUV and is currently the largest, most opulent vehicle currently sold by the Lincoln brand.
Like the truck on which it's based, the Navigator features an all-aluminum body. The only engine offered, at least, for now, is a twin-turbo V6 good for 450 horsepower and 510 lb.-ft. of torque. An all-new ten-speed automatic gearbox completes the package. Of course, all Navigators come with four-wheel drive, except here, it's fitted with advanced modes for enhanced capabilities in all driving conditions.
Unlike its cousin the Expedition, the Navigator offers a much more luxurious, refined and quiet ride. It's the same story with its styling; the vehicle looks a lot more upscale with its standard 20-inch wheels and enormous chrome grille. This SUV is for people who want to get noticed!
That being said, don't let its bling-bling demeanour fool you. The Navigator is still a real truck. Underneath its light body sits a still ladder-on-frame setup, allowing it to tow more than 3764 kg (8300 lb), which is almost as much as some half-ton pickup trucks.
We're definitely looking forward to getting on hands on this impressive machine. Stay tuned for our complete first drive review!