Mercedes-Benz EQ-Boost: the 48-volt Mild-hybrid Wave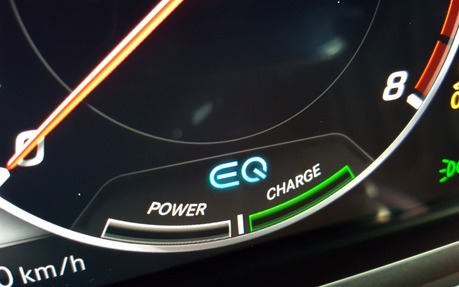 The charge towards the electrification of the automobile is well under way. Hybrids are 20 years old and well accepted. In the last few years, we have seen an influx of plug-in hybrid and EV options, but not all is ideal. At least not yet.
Despite the seemingly never-ending talk about these technologies, the fact remains that electrified vehicles still only represent a fraction of a fraction of total annual sales in North America. Most experts and consumers agree that fully electric cars are still heavily compromised. Their narrow range, which can vary wildly depending on climate and road conditions, limits them to urban areas. Plug-in hybrids are, in my opinion, the modern-day equivalent of Snake Oil; they are burdened by heavy batteries that provide limited electric autonomy. In many cases, plain old hybrids are more efficient.
The most recent electrification technology introduction, I'm convinced, will prove to be as impactful as the first hybrids to hit our roads. A 48-volt mild-hybrid system will be the answer to many of our immediate and long-term goals.
The 48-volt setup, which works in parallel with the conventional 12-volt system, consists of a typically rear-mounted battery (albeit a much smaller one than a hybrid), an electric motor/generator and other various related components. The extra juice serves not only to power the increasing number of accessories we've come to expect from modern cars, but also to do away with parasitic power losses. The latter generally involves belt-driven compressors, generators (alternator), pumps and more. As well, it can drive both turbochargers and superchargers, thus eliminating lag. Mild-hybrid technology also provides power boosts when required.
If we take the latest generation Mercedes-Benz CLS, the new inline six-cylinder engine does away with all belts. The air conditioning compressor, water pump and all other previously belt-driven accessories are now electrically powered thanks to a 48-volt setup. Mercedes' brilliant marketing team went so far as to call the technology EQ-Boost, which makes it sound like a performance enhancement. In fact, EQ-Boost temporarily boosts engine output by a further 21 horsepower and 184 lb.-ft. of torque. Its integrated electric auxiliary compressor primes the turbocharger for an extra punch. It also handles engine start/stop functions and more.
This technology is clearly meant to improve fuel economy, first and foremost. While numbers are not yet available for the new 2019 CLS, the related efficiency benefits could reach as high as a 15% improvement in fuel economy. I suspect this number will climb as the technology evolves.
What we mustn't lose sight of is that internal combustion engines will be around for a long time yet in this scenario. Including 48-volt mild-hybrid components in cars is relatively inexpensive and so it's no small wonder that many predict that 10% of all new cars will feature this technology by 2025.
I believe this is exactly what is meant by having one's cake and eating it too. We get to keep our gasoline engines, get more power, reduce emissions and save on fuel. That's a win-win.