Audi Confirms e-tron GT for Production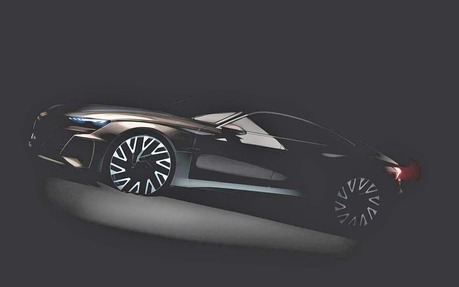 Audi announced at its annual press conference this week that it will aim to bring the four-door e-tron GT to market in the next few years. The move comes as part of the automaker's plan to make more electric vehicles.
The four-door sedan was teased in a prototype sketch. From the look of things, it's clear Audi intends for the vehicle to compete against the Tesla Model S.
"We interpret sportiness very progressively with our fully electric e-tron GT, and this is how we will take our high-performance brand Audi Sport into the future," Audi AG Chairman Rupert Stadler said in a statement.
The e-tron GT is slated to be produced at the Böllinger Höfe facility near Neckarsulm, Germany which currently produces the Audi R8.
By the time the e-tron GT comes to market in the early 2020s, Audi should already have a slew of electrified vehicles in its lineup. Later this year, the e-tron quattro SUV will start production and next year, we should see the e-tron Sportback come to reality. Audi plans to have around 20 electric vehicles on sale by 2025, accounting for roughly a third of its sales.