Pininfarina Announces the Name of its Future Electric Hypercar: Battista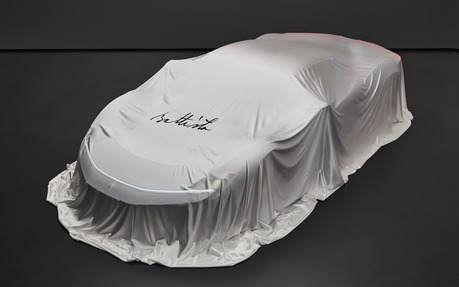 On more than one occasion, the Italian design firm expressed its desire to launch its own brand of cars, and although we saw a number of concepts appear over the years, it seems as though the company is ready to get in the game.
The Pininfarina Battista will be the first car sold by the brand, and it will be a fully electric road rocket. The company that opened its doors in 1930 is paying tribute to its founder with its first model, Battista "Pinin" Farina.
And first this first dive into the world of automotive sales, the company is promising the most powerful and the fastest Italian car ever produced. With brands like Ferrari, Alfa Romeo, Maserati and Lamborghini that are based in Italy, we can't say that Pininfarina is lacking ambition.
To achieve this feat, it will rely on a set of electric motors that will produce a combined output of 1900 horsepower and 1696 pound-feet of torque. A 0-100 km/h time of less than two seconds is planned, as is a top speed of more than 400 km/h. And a driving range estimated at 480 kilometres.
The Pininfarina Battista will be unveiled to the world at the upcoming Geneva Auto Show in March 2019. Meanwhile, all we get is a couple of shots of the car under a cover. But since it's first and foremost a design firm, the Battista's design should be nothing less than breathtaking. The hypercar will be assembled by hand "under the watchful eye of Paulo Pininfarina, Battista's grandson and current Pininfarina S.p.A. Chairman."
Mr. Pininfarina stated that "this is genuinely a dream come true. My grandfather always had the vision that one day there would be a stand-alone range of Pininfarina-branded cars. This hypercar will boast world-beating performance, technology innovation and of course elegant styling. For me, we simply had to call it Battista. His dream becomes reality today as we link our glorious past with the future of motoring."
Production of the Battista will begin at the end of 2020. A run of 150 units is planned—50 for the United States, 50 for Europe and 50 for the Middle East—and each one will cost between USD$2 and USD$2.5 million.
For the record, Pininfarina was acquired by Indian giant Mahindra in December 2015.