All-New 2020 Hyundai Venue Crossover is Coming Soon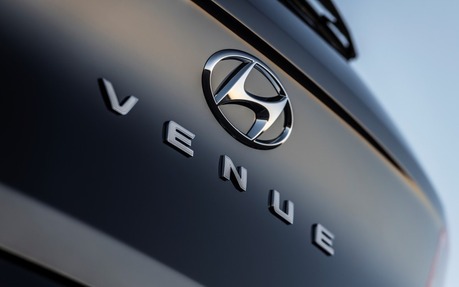 We knew Hyundai had more crossovers and SUVs in store for us, and today we found out the name of the next one: Hyundai Venue.
Set to go on sale as a 2020 model, it will be revealed globally at the New York Auto Show on April 17 with the help of augmented reality. Fans will be able to follow the event live via the company's U.S. website before reading our feature and looking at photos on The Car Guide.
Other than releasing the picture above, Hyundai has yet to provide much information about the new Venue. It is said to be designed for urban entrepreneurs with a trendy, unique style—basically another way of describing Millennials.
The name implies that the vehicle will be a place where people want to be seen, but if you ask us, Hyundai could have been a little more creative. Other SUVs and crossovers in the lineup, from the freshly unveiled Palisade all the way down to the Kona, have somewhat more exotic and adventurous-sounding names.
Speaking of which, the 2020 Hyundai Venue will slot below the Kona as the Korean brand's smallest crossover (how small can you get before you stop calling it a crossover?). It will be interesting to see how it compares with the latter as well as the Accent Hatchback. A 130- or 147-horsepower engine is likely to sit under the hood.
Don't miss our coverage of the 2019 New York Auto Show to learn all about the Hyundai Venue.