Why a Jeep Wrangler or Gladiator Hellcat is Possible, but Will Never be Built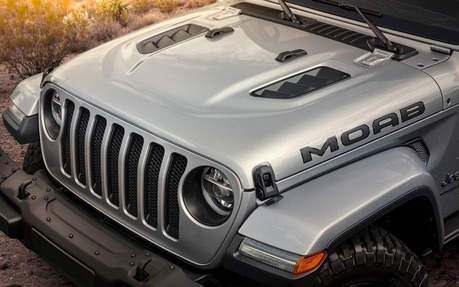 Jeep has arguably some of the most passionate fans in the industry, and whether it's out on the trails, at auto shows or during special events like the upcoming Moab Easter Jeep Safari where spectacular Jeep Gladiator concepts will be on display, they often push the company to develop more model variants and customization options.
Now, what about a high-performance version of the Wrangler or Gladiator? Could we eventually see a HEMI engine under the hood of those Jeeps, possibly the 707-horsepower, 6.2-litre supercharged V8 found in the Grand Cherokee Trackhawk?
While this exciting scenario is technically possible, don't count on it.
"Everybody always asks me that question: [the Hellcat engine] fits. You know that. It fits like a glove," Jeep's North American chief Tim Kuniskis told Australia's Drive magazine. "But the problem is that it fits like a glove and there is no air space around the engine and the whole external space of the vehicle so you have no crush space; you have nothing that can be used to absorb energy in a crash."
In other words, beyond the emissions and fuel economy standards to comply with, it wouldn't be a problem for Jeep to create a Hellcat-powered Jeep Wrangler or Gladiator, but that model would never pass any collision tests.
If Jeep is not going to do it, then could some diabolical tuners modify these vehicles on their own for private, off-road use exclusively? After all, Mopar's "Hellcrate" HEMI Engine Kit is available to order at www.moparhemicrate.com for around USD$20,000. Just saying…