Lexus LM: What? A Minivan?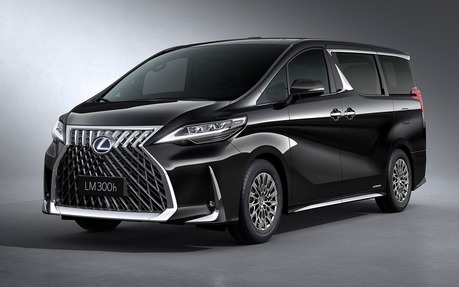 If the North-American market has a marked preference for SUVs, and the Europeans still have an affection for station wagons, the Chinese market seems to adore any size of vehicle that offers lots of rear-seat space.
At this week's Shanghai Auto Show, luxury brand Lexus is presenting its latest new model, and it's a minivan.
Now, it's worth noting that the Lexus LM won't be sold on our continent, where minivans have been out of style for several years now. But in China and other Asian markets, they're still popular.
Two powertrains are offered in Lexus' new vehicle. The LM 350 relies on a 3.5-litre V6, while the LM 300h is rather equipped with a hybrid system consisting of a 2.5-litre four-cylinder engine and at least one electric motor. Buyers can also opt for a front-wheel drivetrain or all-wheel drive.
A seven-passenger layout is available, with individual seats in the second row and a three-seat rearmost bench. According to Lexus, this configuration will be chosen by business professionals that also have a family to haul around.
For those who want to be chauffeured in a cozy environment, as if they were travelling first class on a plane, a four-passenger layout is also offered. The two rear reclining and ventilated chairs are stuffed with spongy material like in a living room couch.
Of course, the cockpit is wrapped in leather, and the Lexus LM can also be equipped with a wall between the rear passengers and the chauffeur, which integrates a 26-inch screen. In addition, there's storage for umbrellas and a refrigerator, among other things.
The Lexus LM will notably rival the Buick brand in China, which offers not one, but two minivans, the GL6 and the GL8.