The Car Guide's 2019 Best Buys: Porsche 911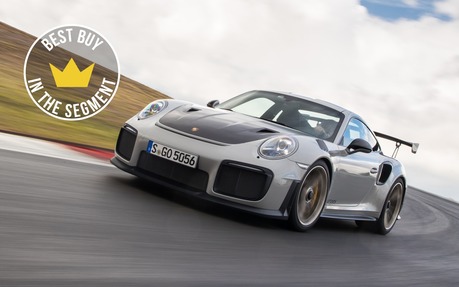 If you're looking for an ultra-powerful ride that will provide an adrenaline rush every time you get behind the wheel, a spectacular looking car that will turn heads in a heartbeat, you probably don't need The Car Guide's advice for this purely emotional purchase. Well, we'll give it to you anyway with our annual Best Buys!
In the exotic car segment, where price isn't a main purchase criterion by any means, our favourite is the Porsche 911. This grand touring car keeps charming us with its sublime road manners, its powerful engines and its timeless design. The 2020 edition is on its way into dealerships, but that doesn't mean the 2019 911 is outdated.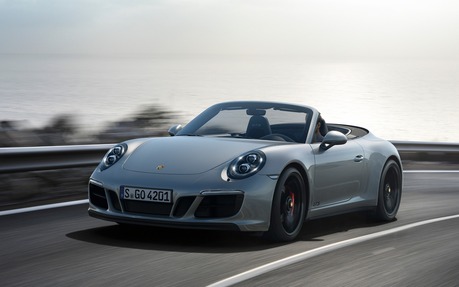 There are more than 25 variations of the Porsche 911, all more powerful than the other. From the "base," 370-horsepower Carrera to the monstrous 700-horse 911 GT2, with Turbo, Turbo S and GT3 editions in between, there's one for every taste and every budget. In addition, it's available in coupe, cabriolet and Targa body styles, the latter boasting a power-retractable hardtop. The Porsche 911 retails from 104 000 $ to 334 000 $ before freight and delivery charges.
In second place, we find the Ferrari 488 in all its forms. While the 488 GTB and 488 Spider rely on a turbocharged 3.9-litre V8 that produces 661 horsepower, the exhilarating 488 Pista ups the cavalry to 710 in addition to boasting an unbridled driving experience and goosebump-inducing sounds. Prepare a cheque of at least $350,000 get your hands on one of these Italian purebreds.
McLaren's Sports Series models grab third place with an addictive driving experience, an engine roar that triggers palpitations and jaw-dropping bodywork. Whether we're talking about the 562-horspower 570S and 570GT or the 592-horse 600LT, it doesn't matter. One of these can be yours for a sum of $250,000 and up.