Audi R8 to be Replaced with an Electric Supercar?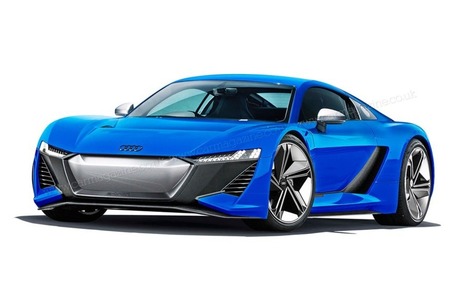 Introduced in 2015, the current generation of Audi's premium sports car is getting a significant update for 2020—due this summer—that includes mechanical and exterior changes. And just a few days ago at the 2019 New York Auto Show, the brand unveiled the limited-edition R8 Decennium.
That being said, many are already wondering about the future of the R8, especially as Audi and the entire Volkswagen Group continue their big push toward electrification. There have been rumours that both the R8 and the smaller TT would get axed, and now a report from CAR suggests that a fully electric supercar will replace the former.
Citing unnamed sources within the company, the magazine claims the R8 successor will launch in 2022 under the name of "e-tron GTR." It would get rid of the internal combustion engine and use pretty much the same platform as the upcoming Porsche Taycan.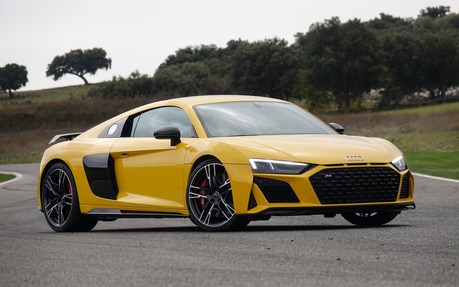 "Audi Sport must have e-mobility, and our icons for the brand must become electric," Audi R&D chief Hans-Joachim Rothenpieler told CAR. We are in discussions regarding the sporty cars and the RS vehicles—they will need a change towards e-mobility."
He pointed to the four-door e-tron GT as a first step to get there. That model is scheduled to hit the market in 2020 or 2021.
If the report is true (Audi has no information to share for the time being), then what can we expect from the new electric supercar? All-wheel drive and an aluminum spaceframe architecture are safe bets. There's talk of a 95-kWh battery driving three electric motors with a combined system output of around 650 horsepower. Apparently, 0-100 km/h sprints will be completed in just over two seconds. Meanwhile, the car's range at this point is estimated at 480-500 kilometres.
Of course, the thrilling sound of the Lamborghini-derived V10 engine will be impossible to replace, but it looks like performance enthusiasts will be more than happy with the extra power and quicker acceleration of the e-tron GTR. The 2020 R8 delivers up to 611 horsepower and reaches triple-digit speeds from a standstill in 3.1 seconds.