No More RWD for Mercedes-AMG Cars?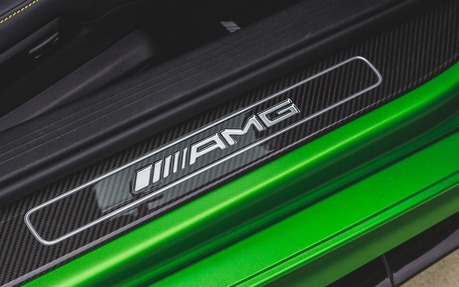 Mercedes-Benz, which recently announced that all AMG cars will be available with a plug-in hybrid option in the future, has been pondering another important move with its high-performance brand: Should rear-wheel drive be abandoned?
"Customers have given us the answer, and most want four-wheel drive," AMG boss Tobias Moers told British magazine Autocar in an interview. "Back in the days when we had an AMG E-Class as rear-wheel drive and with four-wheel drive as an option, over 90 percent chose 4WD."
Ok, that makes sense for everyday vehicles like sedans and SUVs, but what about sports cars? Will the formidable Mercedes-AMG GT and the next-generation SL (to be built on a shared platform) suffer the same fate? Apparently, yes.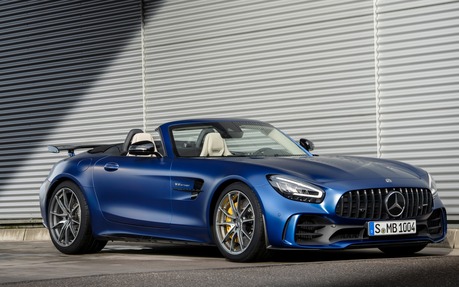 "When I ask customers about the GT, they ask me about all-wheel drive," Moers continued. "Regarding our competition, this is the downside of the AMG in terms of usability. People in Munich, for example, always, always ask for four-wheel drive—I think it's for safety and stability."
That being said, we can expect the German automaker's 4MATIC all-wheel drive system to be adapted to the specific needs and personality of each and every AMG model in the lineup. For instance, some could get an evolution of the system found in the latest E 63, which sends power to all four wheels in normal driving conditions, but also has the ability to transfer 100 percent of the available torque to the rear axle depending on the situation and the driver's actions.
As previously reported, other AMGs stand to receive an all-wheel drive plug-in hybrid powertrain that adds an electric motor in the rear to boost both performance and fuel economy.
In related news, Moers did not deny the possibility that the new Mercedes-AMG C 63 models will replace their twin-turbocharged V8 with a smaller straight-six engine in order to comply with emissions regulations worldwide. "There is room for speculation there," he said.