Ford Announces Four More Recalls in Canada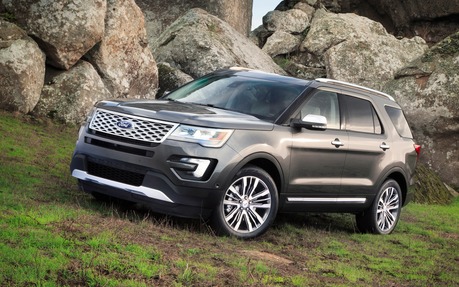 Ford has just issued four safety recalls including three for North America and another one for Canada only.
The largest recall affects approximately 1.2 million 2011-2017 Ford Explorer SUVs in the United States and around 28,000 in Canada. Units that are exposed to frequent full rear suspension articulation (jounce and rebound) may experience a fractured rear suspension toe link, which would significantly diminish steering control and increase the risk of a crash.
Dealers will remove and replace left and right-hand rear suspension toe links with a new forged toe link and align the rear suspension.
A second recall targets 2013 Ford F-150 pickups equipped with 5.0-litre and 6.2-litre gasoline engines that had the powertrain control module software reprogrammed as part of a previous recall campaign. Said software did not have the updates necessary to prevent a potential unintended downshift into first gear or the updates necessary to ensure illumination of the malfunction indicator light in the event of an intermittent transmission output speed sensor signal.
Dealers will reprogram the powertrain control module on approximately 123,000 vehicles in North America, including some 15,200 in Canada.
The third recall involves select 2009-2016 Ford Econoline vans equipped with a 5R110W transmission, 5.4-litre engine and a school bus or ambulance prep package. They contain a capacitive discharge weld within a coast clutch component in the transmission. A substandard weld may fatigue and fail, causing an elevated rate of the loss of vehicle mobility.
Approximately 4,300 vehicles in North America are affected, with just 445 in Canada. Ford will replace the coast clutch cylinder and the single-engaging coast one-way clutch with a dual-engaging one-way clutch.
And finally, in the Canadian provinces of Alberta, Manitoba and Saskatchewan, Ford is issuing a safety recall for select 2010-2017 Ford Taurus, 2009-2017 Ford Flex, 2009-2015 Lincoln MKS and 2010-2017 Lincoln MKT vehicles. Just like in the first recall mentioned above, some of them may experience a fractured rear suspension toe link. One crash with minor injuries has been reported.
For the 12,000 units that are affected, dealers will replace the left and right-hand rear suspension toe links with new forged toe links.