The Worst Roads in 2019: The Results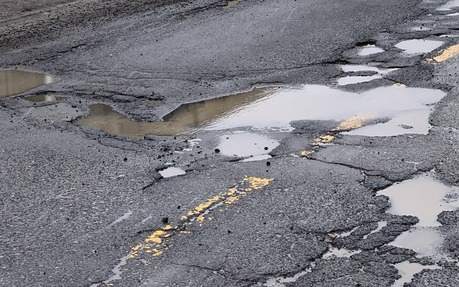 After weeks of voting on the CAA website, we finally have the results of the 2019 search for the worst roads in Quebec and Ontario.
In La Belle Province, half of the top 10 is made up of repeat offenders where cracks and potholes continue to pose a major problem for drivers, year after year. And for the second time in a row, Boulevard Gouin Est in Montreal earns the dubious distinction of being the worst road in Quebec.
Here is the full list:
Boulevard Gouin Est, Montreal (third year)
Montee du Bois-Franc, Saint-Adolphe-d'Howard (second year)
Chemin Craig, Levis
Rue Newton, Boucherville
Boulevard du Grand-Heron, St-Jerome
Route 389, Cote-Nord (third year)
Traverse de Laval, Lac-Beauport (fourth year)
Chemin Cadieux, L'Ange-Gardien, Outaouais
Chemin Saint-Henri, Mascouche (second year)
Rang St-Martin, Saguenay
Meanwhile, in Ontario, Toronto's Eglinton Avenue East leads all roads with crumbling pavement, potholes, traffic congestion and poor road signage. It is currently undergoing one of the largest transit expansions in North America, which has significantly impacted road conditions during construction.
Here is the full top 10:
Eglinton Avenue East, Toronto
Riverdale Drive, Washago
Dufferin Street, Toronto
County Road 49, Prince Edward
Barton Street East, Hamilton
Burlington Street East, Hamilton
Avondale Road, Belleville
Sheppard Avenue East, Toronto
Carnegie Beach Road, Scugog
Bathurst Street, Toronto