A Ford Bronco Pickup to Rival the Jeep Gladiator?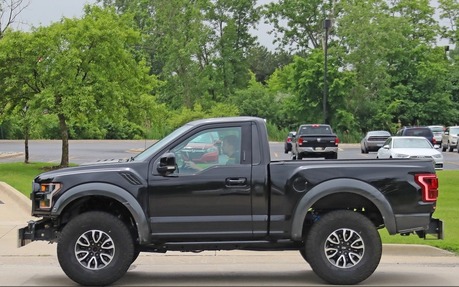 Excited about the launch of the next-generation Ford Bronco yet? Even though it won't hit the market until 2020 as a 2021 model, this rugged off-road SUV has many among the media and the enthusiast community scrambling to get every little piece of information available, whether confirmed or rumoured.
We know for a fact that the Bronco will have removable doors and roof panels just like the Jeep Wrangler, a chassis (and likely a powertrain) shared with the Ranger, plus a smaller variant based on the Escape platform and so far known as the "Baby Bronco." Oh, and there will be a Bronco Hybrid, too.
Ford will not stop there, apparently. According to AutoForecast Solutions, the company is planning to launch a Bronco-based pickup that would compete directly with Jeep's latest star, the Gladiator.
However, it looks like we will have to wait another five years because production is reportedly scheduled to begin in July 2024—right around the same time the next-generation Ranger arrives. The location will be the Wayne assembly plant in Michigan, which has been retooled to the cost of $850 million for Ranger and Bronco production.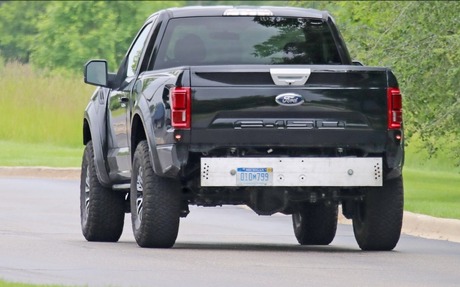 The website claims that design and engineering work started "no more than a few months before the Jeep pickup launched." A prototype believed to be for the SUV was spotted earlier this year with a single cab and F-150 Raptor body panels (pictured here), but a future pickup variant is bound to have a longer wheelbase than that.
Back in 1960s, the Ford Bronco was at some point available as a compact, two-door single-cab pickup. If we indeed get a modern Bronco pickup, it's pretty safe to assume it will come exclusively with a four-door double cab and a short bed—kind of like the late Explorer SportTrac, but with much more character and capability.
And as if that wasn't enough, high-performance Raptor versions of the upcoming Bronco SUV and a potential Bronco pickup are highly likely, sources say.
The Ford-Jeep battle promises to be epic. Also, don't forget that FCA plans to re-introduce a midsize pickup nearly a decade after the death of the Dodge Dakota.