Wrangler-based Rezvani Tank is Redesigned, Cranked up to 1,000 Hp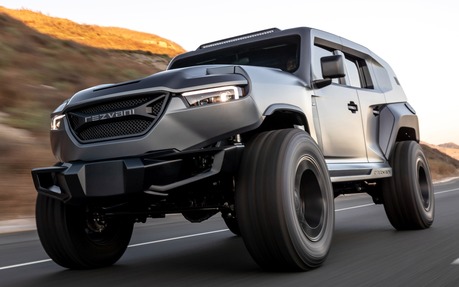 If you want a modified Wrangler that makes all those SEMA Show and Moab Easter Jeep Safari custom jobs look tame in comparison, your search is over.
Meet the 2020 Rezvani Tank, the second generation of a crazy SUV concept originally introduced in 2017. It is once again based on a Jeep Wrangler platform, though this time we're talking about the latest JL architecture instead of the JK.
Every engine option has been carried over including the 3.6-litre V6, the 3.0-litre EcoDiesel V6 and the 6.4-litre V8, the latter rated at 500 horsepower.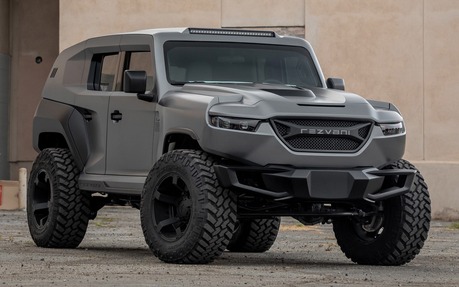 There is one mighty big addition, mind you. Remember when FCA said that fitting a Hellcat engine in the Wrangler or Gladiator was possible but unrealistic? The folks at Hennessey showed us how it can be done in the pickup, and now Rezvani is doing the same with the SUV.
Customers opting for the top-line Tank X model at $349,000 USD (approx. $465,000 CAD) not only get the Dodge Challenger SRT Hellcat Redeye's supercharged 6.2-litre V8 as standard, but also 203 extra horsepower for a total of 1,000. Can you believe it?
The base Rezvani Tank comes with massive 37-inch off-road tires and a four-inch suspension lift kit featuring Fox shocks. Remote reservoir shocks and a six-inch lift are optional. Heavier axles, locking differentials and bigger brakes with eight-piston calipers are part of the package, too.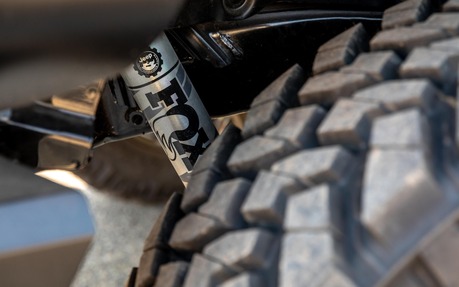 Obviously, the updated design is drawing plenty of attention. While the rear suicide doors with hidden handles have been replaced by more conventional doors and handles, the body is even boxier and the roofline is flatter.
The cabin is significantly better (the new Wrangler ranks among WardsAuto's 10 best interiors of 2019) and the seats look like they hit the gym and developed a six-pack—or two, actually.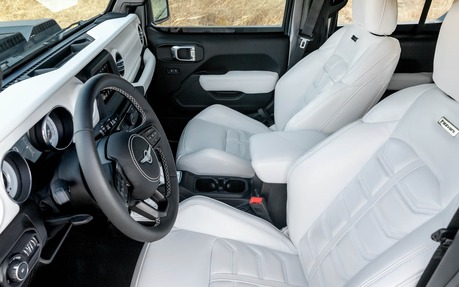 Oh, and there's the gadget list. In Military trim, the 2020 Rezvani Tank features bulletproof glass and doors, explosion protection, a self-sealing gas tank, run-flat tires, strobe lights and sirens. Meanwhile, the smoke screen, night vision, thermal cameras, electrified door handles, gas masks and EMP protection would make James Bond proud.
Are you interested? If so, there's a $35,000 USD deposit required for the company to start building your very own Tank. The process takes about 12 weeks depending on the options you select.