Infiniti Teases New Coupe-like SUV Called QX55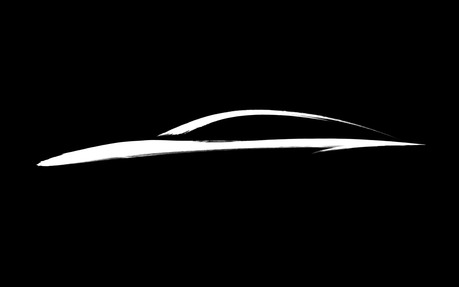 At the Pebble Beach Concours d'Elegance in California, Infiniti today announced that a new "luxury sport utility coupe" will soon join its lineup.
It will bear the name QX55 and likely slot between the redesigned QX50 compact SUV and the three-row QX60 mid-sizer.
The company also released an image of the brushstroke of the QX55 showing a roofline inspired by its iconic first-generation FX performance crossover.
"The Infiniti QX55 is a stunning new SUV coupe in the heart of one of the industry's fastest growing segments, globally," said Mike Colleran, Deputy Chairman at Infiniti. "Customers will appreciate the distinctive design of the QX55 which features a sporty coupe-like roofline. We know customers and retailers are eagerly looking forward to the QX55 which will be available next year."
More specifically, the new Infiniti QX55 will arrive at retailers in the summer of 2020.
Look for the same powertrain found in the QX50, namely a variable-compression, turbocharged 2.0-litre four-cylinder engine rated at 268 horsepower and 280 pound-feet of torque. This technology optimizes both performance and fuel economy. All-wheel drive will come standard, of course.
As for the cabin, you should know that WardsAuto magazine recognized the QX50's meticulous finish last year in its ranking of the 10 best car interiors.