Ferrari Introduces the F8 Spider and 812 GTS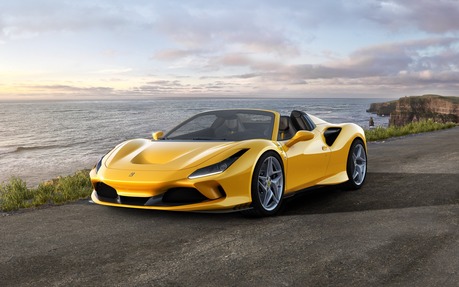 Ferrari today unveiled a pair of new models on the eve the 2019 Frankfurt Auto Show and they will delight fans of open-top performance.
Based on the F8 Tributo, and less extreme than the 488 Pista Spider, the new F8 Spider replaces the 488 Spider and improves on all aspects of its specifications. It is 10-percent more aerodynamic, 20 kilograms lighter and approximately 50-horsepower mightier thanks to a new intake system derived directly from the 488 Challenge.
The 3.9-litre V8 cranks out 710 horsepower at 8,000 rpm and 568 pound-feet of torque at 3,250 rpm via a seven-speed dual-clutch transmission. Ferrari claims the F8 Spider's greatest achievement is the fact that it unleashes its power instantaneously with zero turbo lag, while retaining the V8's unique and very special soundtrack.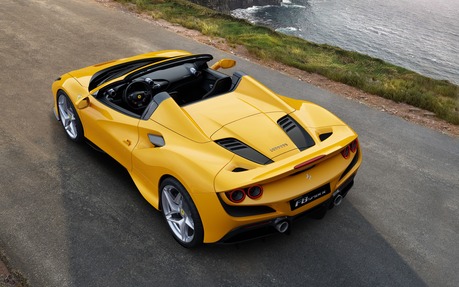 With regard to styling, the new, sharper front end includes more compact, horizontal LED headlights, while the redesigned rear spoiler is larger and wraps around the taillights.
The retractable hard top is compact and divided into two parts that can be stowed on top of the engine in just 14 seconds while driving at speeds of up to 45 km/h.
Ferrari also introduced the 812 GTS, the brand's first convertible with a front-mounted V12 engine in 50 years.
Just like the 812 Superfast it is based on, this model has the ability to unleash a massive 789 horsepower, making it the most potent production drop-top in the world. It also generates 530 pound-feet of torque, 80 percent of which is accessible from 3,500 rpm. Redline is 8,900 rpm.
The exhilarating sound effects are the product of the 6.5-litre V12 breathing through a 6-into-1 exhaust system.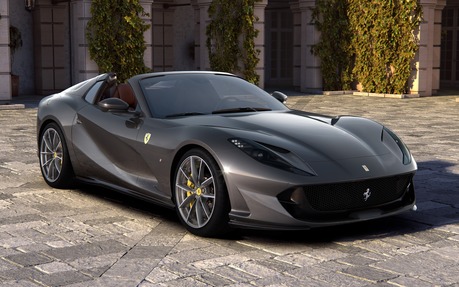 The body is characterized by deeply sculpted flanks with sharply slanted crease lines, muscular fenders and a high tail reminiscent of the 365 GTB4 of 1968. The wheels, rear wing and diffuser are all exclusive to the 812 GTS.
The retractable hard top opens in just 14 seconds at speeds of up to 45 km/h and does not impinge upon the interior dimensions. An electric rear screen acts as a wind-stop.
By the way, both the Ferrari F8 Spider and 812 GTS are able to sprint from 0-100 km/h in less than three seconds.