Could the Honda e Succeed in Canada?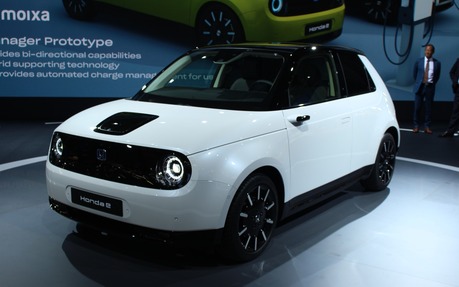 The Honda e finally made its global debut in production form on Tuesday at the 2019 Frankfurt Auto Show. It is aimed at European and Japanese customers primarily, but there are no plans to sell it in Canada.
Why?
It's certainly not for a lack of interest, as evidenced by the number of page views it has generated on The Car Guide since the launch of the Urban EV Concept two years ago and the Honda e Prototype earlier this year.
Plus, we know that Honda has big ambitions when it comes to electrification: the goal is for hybrids and all-electric models to account for two thirds of the company's global sales by 2030.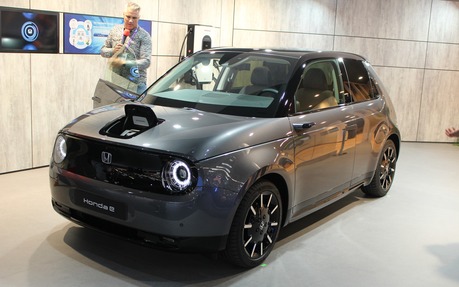 Behind its retro looks that are reminiscent of the first-generation Civic, the Honda e sports an all-new electric platform. Engineers promise unrivalled fun-to-drive characteristics and usability in the compact EV segment.
A 50-50 weight distribution combines with a wide stance and low centre of gravity that's just 50 centimetres off the ground to achieve an optimal balance of stability and handling performance. Also, the turning radius is a mere 4.3 metres.
The electric motor sitting under the hood of the Honda e delivers 134 or 152 horsepower, depending on the trim, and 232 pound-feet of torque to drive the rear wheels. Acceleration from 0-100 km/h takes about eight seconds, the company claims.
The big problem is the diminutive size of the car itself and particularly the battery. Rated at 35.5 kWh, the latter allows a range of just 220 kilometres according to the WLTP test cycle, which is not an impressive figure by modern EV standards.
Close to the Prototype
Inside, two six-inch screens display the image of cameras replacing the side mirrors. It's a detail that we saw on the prototype and we're a bit surprised to see on the production model—but not as much as the full-width digital dashboard that includes a pair of 12.3-inch displays for the main vehicle functions.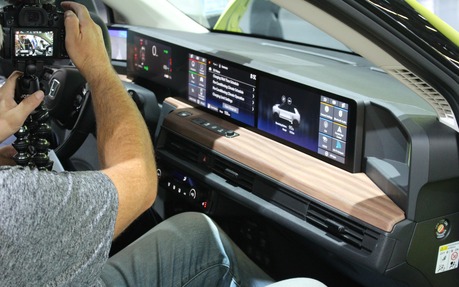 A personal assistant with artificial intelligence and natural language recognition is also part of the mix. It activates when users say "OK Honda" followed by an instruction.
Meanwhile, a mobile app makes it possible to monitor and control the car remotely, while doubling as a key to unlock the doors when you put your smartphone next to them.
Oh, and if you're curious about the price, the Honda e will start at £26,160 in the U.K., which roughly equals to $42,500 at the current exchange rate.