What Emissions? This Electric Ford Mustang Does Burnouts!
As Ford prepares to launch 40 electrified vehicles over the next few years, including a hybrid variant of the Mustang and a Mustang-inspired electric crossover, a London-based company specialized in developing luxury and high-performance vehicles is now showing us the electric 1967 Ford Mustang it has been working on for the past year or so.
The team at Charge Automotive took a classic, 52-year old Mustang and replaced the entire gasoline-burning powertrain with a beast of an electric motor that generates 350 kilowatts (469 horsepower) and—get this—885 pound-feet of torque.
Backed by an available all-wheel drive system that can switch to rear-wheel drive at the touch of a button, that massive rush of electrons propels the electric Mustang from 0-60 mph (96 km/h) in 3.99 seconds exactly, the company claims. You would have to go with the new 760-horsepower 2020 Mustang Shelby GT500 to enjoy quicker acceleration.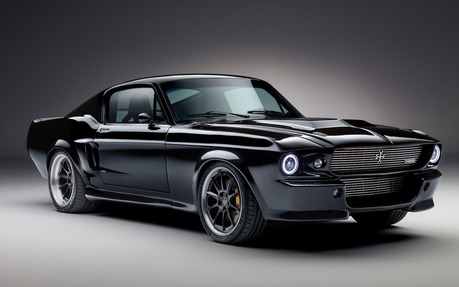 Energy comes from a 64-kWh battery that provides a range of approximately 320 kilometres on a full charge.
Of course, what makes this zero-emission Mustang (burnouts don't count, do they?) even cooler is the combination of vintage muscle car looks with modern touches throughout. For example, the cockpit is equipped with a custom digital interface to control the electric powertrain and other vehicle functions, not to mention various creature comforts.
Now, this is where we have to tell you the good news and bad news. Charge Automotive is actually building this thing, with a production run set at 499 units. However, pricing starts at a whopping £300,000 before options. That's the equivalent of $495,000 based on current exchange rates—nearly half a million! A fully refundable deposit of £5,000 ($8,240) is required.
Any takers?