Ford Announces Free Charging at Over 12,000 Stations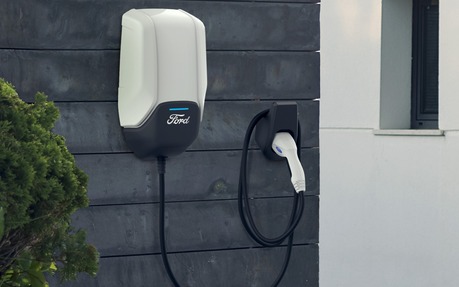 As it prepares to hit the market with a Mustang-inspired electric crossover next year, Ford has announced plans to offer more electric vehicle (EV) public charging stations in North America than any other automaker.
The FordPass Charging Network will feature more than 12,000 charging stations, including approximately 1,400 in Canada. The automaker is teaming up with Greenlots to bring together existing providers such as Electrify America (a subsidiary of Volkswagen, which recently forged an EV alliance with Ford).
More partners will be announced at a later date, including possibly Electrify Canada.
Ford EV owners will get two years of complimentary charging at these locations. After that, they can pay for charging all through the FordPass app or their vehicle's screen.
At a 150-kilowatt DC fast charger, customers can charge their battery from 10 percent to 80 percent in 45 minutes, Ford claims.
The Blue Oval's EV charging strategy also features comprehensive at-home charging options because that's where most owners currently charge.
Every new Ford EV will come standard with a Ford Mobile Charger capable of charging on both 120-volt and 240-volt power outlets. Optionally, customers can choose a 48-amp Ford Connected Charge Station that can fully power a vehicle overnight.
In the U.S., Ford has teamed up with Amazon Home Services to offer installation of home charging setups. An installation partner in Canada will be announced closer to the launch of the electric crossover, which is expected to take place at the Los Angeles Auto Show next month.
One more thing: the aforementioned FordPass app allows customers to set charging schedules and alerts at home and easily pre-condition their vehicle before they drive. Wherever they are, they can track their vehicle's charging progress in real time.
A key feature within FordPass, and available through the vehicle's on-screen dashboard, is FordPass Power My Trip, which considers the current state of charge and identifies charging points along each route.