Tesla's Electric Pickup Has an Official Launch Date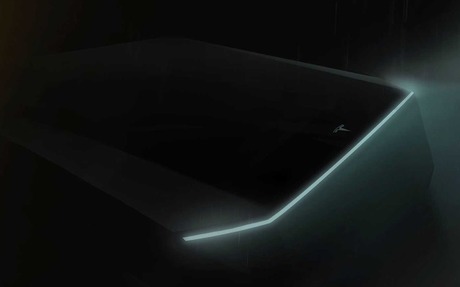 We now know precisely when and where the highly anticipated Tesla pickup will make its global debut.
Referring to it as "Cybertruck," CEO Elon Musk has just tweeted that the event will take place on November 21 near the SpaceX rocket factory. That's three days before the start of the Los Angeles Auto Show's Automobility press and trade event not too far from there.
It will be very interesting to see which product gets the most attention by the end of that week: Tesla's pickup or Ford's Mustang-inspired electric SUV.
The buzz around the two is already quite strong, and the former promises to blow everyone away and turn the entire industry upside down.
So far, we've only seen sketches, teasers and wild renderings from fans and some media outlets, but the Tesla pickup will be polarizing with a design that makes it look like it comes straight out of Blade Runner—which is fitting since the action in that movie takes place in 2019 Los Angeles.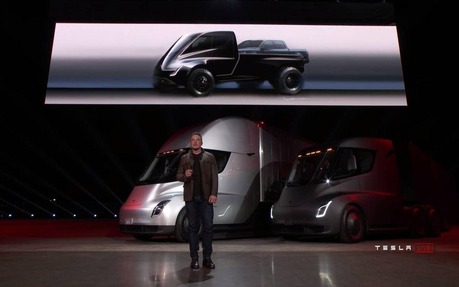 Musk previously talked about a range of more than 650 kilometres, which is similar to the upcoming Rivian R1T. He also said it will be better than the Ford F-150 in terms of truck-like functionality and a better sports car than a standard Porsche 911.
It gets even crazier with claims that the cabin would be able to seat six people and the cargo bed large enough to carry a rival (full-size) truck. Oh, and Musk once tweeted a towing capacity of 300,000 pounds.
Fortunately, all speculation will end in just two weeks.
All this being said, don't expect the Tesla pickup to hit the market anytime soon. For example, the Model Y crossover, unveiled back in March of this year, will only enter production in the summer of 2020. The new Tesla Roadster and Semi are also preparing for their launch.
Realistically, deliveries will start in 2021, with the company opening up reservations and collecting deposits several months prior.