The Mercedes-Benz G-Class, of All SUVs, is Going Electric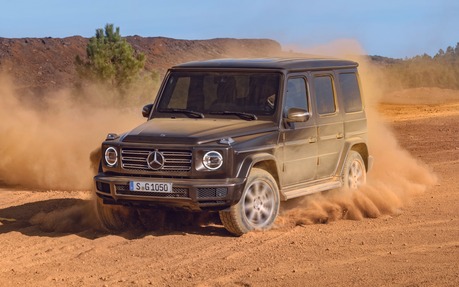 The Mercedes-Benz G-Class is by far one of the oldest and most iconic SUVs on the planet. The all-new model introduced for 2019 came 40 years after the original made its debut.
According to Daimler's Head of Digital Transformation, Sascha Pallenberg, the automaker did consider putting an end to the G-Class, but plans have now changed.
Via Twitter, he quoted new Daimler CEO Ola Kallenius as saying: "There will be a zero-emission #EV version of the #MercedesBenz G-Class. In the past there were discussions whether we should eliminate the model, the way I see things now I'd say the last Mercedes to be built will be a G-Class."
A fully electric G? No more 577-horsepower V8? The world is indeed a much different place than it was years ago. Of course, SUVs—big and small—are hugely popular at the moment, but the push of electrification is equally strong.
Across the industry, a number of models are facing extinction and their replacements will be (at least partially) electric. We see it with a few sports cars, but SUVs are increasingly turning to batteries, too.
Multiple General Motors insiders have confirmed that an electric version of the Cadillac Escalade is in the works. There were even reports that GM is considering the return of Hummer as a zero-emission EV. We've also told you about the new Bollinger B1, another big, boxy 4x4 with off-road chops and lots of electrons. And let's not forget the Rivian R1S.
At this point there are no further details available about an electric Mercedes-Benz G-Class. How powerful can it be? How much range will it offer? When will it be ready? Answers to these questions will take time.
You should know, however, that the company plans to launch more than 10 new all-electric models by 2022 as part of a €10 billion ($14.5 billion) investment.